Whoa…going way back now but it is probably better I leave that alone.
I just finished up this sa-weet piece and it turned out a nice icey blue color. Ohhhh…I so love it!
Not so beautiful but just as I found her…
Jon had to work his magic fixing the drawers before I could take my hand at it. I applied primer and next came a lovely shade of Bayou Blue. Distressed and glazed with a mix of glaze and an oops Benjamin Moore color which I would describe as a pale baby blue.
When I began distressing somehow I only had 1 kiddo at home with me…angels singing…HALLELUJAH! Naaaah…love those babies but I also love getting to have one on one time with them because I get to see the real little person without all the fussing and fighting that comes with siblings. So I had my Sam boy and he wanted to help me out sanding. He worked his little arms silly and was really good might I add. We got to the last drawer and he suggests we wait on that one till tomorrow. I tell him no let's get it done…"well, alright…it's just my muscles are so uncomfortable."
Next, I painted the hardware silver metallic and glazed with the same mixture I used before. I added pink paper to the drawer insides. Finally, a good ol' waxin' and she is D.O.N.E.
The flower was a happy accident! Got to love those!
And on that note…I am outta here. See you tomorrow with an Oh So Glamerous Girlified birthday party with all the fun details.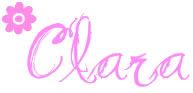 Linking up with: