Patience…patience…you must have an extra dose when you undertake a remodel! Not to mention I have a whole lot of kids and a bazillion other things going on at the same time. Ok, well three kids but that feels like a whole lot some times. Like when they are all talking to me at the same time…say around 5:00 when I am trying to finish up dinner. Ahhh well the remodel is done…at least for the moment anyway. I can never really say anything is DONE when it comes to my house because my wheels are constantly turning. 🙂


Picture reel please with a few "before" shots just in case you forgot…


Cork tiles and my most important organizational tool period. The calendar. I salvaged this old cabinet door to create my calendar station. Notepad for my grocery lists and a small tin to keep pens and push pins close by. 


There are still a few details I would still like to add but then again there always will be I guess. 


Question…do you think I need curtains? I planned to make them but the windows are so pretty when it came down to it I thought they might take away. Plus that is my view to the back yard and when the kiddos are playing I like to be able to keep an eye on everything. What do you think?


Whew! Glad this one is done. Now I am going to enjoy!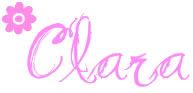 Linking up with…


I Heart Naptime Sundae Scoop