My friend, Stephanie, brought me these sweet little side tables. She really wanted to use them because they belonged to her mother but was less than lovin' the finish. Monkey Doodles to the rescue!




She had bought this little round table from me last year and wanted the same pale yellow for her side tables.




I wanted to add a little flair to them and she gave me creative reign. In process of overhaulin' this set my new Silhouette Cameo arrived! Whooop! I have so many ideas for this little jewel! Back to the tables…the timing was perfect and I used the Silhouette to jazz them up a bit. I know Steph loves to dabble in her garden and the outdoors so that was my inspiration.


Ta da…




So springy and fresh! I hope Stephanie is as happy with them as I am!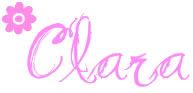 Linking up to….